Enhancing Life Experiences for Individuals with Disabilites
Camp CaPella is a lakefront summer camp in Dedham, Maine that provides diverse recreational and educational opportunities for individuals with disabilities. Camp CaPella is for campers regardless of ability, to be afforded an opportunity to enjoy a summer program. We offer learning experiences, recreational activities, and loads of fun! It is our hope that this safe environment will maximize our campers' abilities and willingness for participation, and is appropriate to foster their self-awareness, growth, and development. It is also a rental retreat offered to administration, staff, and clients of other agencies and programs in the community that serve children and adults with disabilities.
"The mission of Camp CaPella is to enhance life experiences for individuals with disabilities by providing accessible recreational and educational opportunities."


Our Purpose:
"The purpose of Camp CaPella is to provide individuals with disabilities with a well-rounded recreational and educational program which will include activities relevant to the camp's philosophy. Our main objective is to promote the physical and emotional well-being of individuals with disabilities."
Our Philosophy:
"The philosophy of Camp CaPella is to provide individuals with disabilities the opportunity to enjoy a traditional summer camp program, as well as, other year-round activities."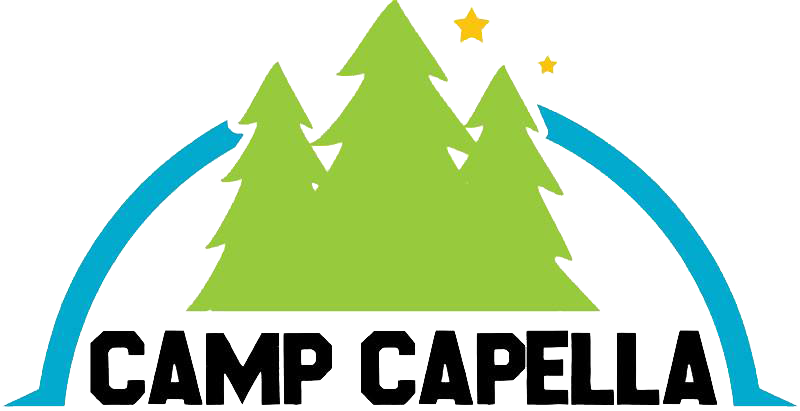 Summer 2021 Announcement:
Camp CaPella is pleased to announce we will offer a Day Camp Program for Summer 2021. Due to COVID19 Restrictions and limited space, the day camp option will be available to a small number of campers per week. However, each age group will have two weekly options to choose from. We have coordinated with CYR Bus to offer transportation, meeting at Brewer WalMart. The day camp schedule will be flexible as well, so if it is easier for campers to attend a partial week of camp, they can! We are also working with local hotels to see if we can coordinate reduced rate accommodations so that our campers could stay locally and attend day camp. We are beyond happy to accommodate as much as
possible to make the day camp option more feasible for you and your camper.
Day Camp will operate with strict COVID19 guidelines in place such as mandatory mask wearing, maintaining 6' physical distancing, health screening before entering camp, and more. If day camp is not an option, we will offer a virtual camp program as well. Please look for the virtual camp sign up form available soon on our website. While the program will be different than we are used to, the Camp CaPella Board of Directors, the Program Committee Members, and the Staff believe it is important for our campers to experience camp this year. We have worked hard to develop a plan and program that we feel will keep our campers and staff healthy, safe, and happy. The 2021 Camp Application will be available on our website very soon, and will include the camp dates, COVID19 plans, and much more. If you have any questions or concerns, please do not hesitate to contact Heidi Riggs, Camp Director at 207-843-5104, 207-479-0442 or heidi@campcapella.org.